Resume - Barri Kaplan Bonapart, Esq.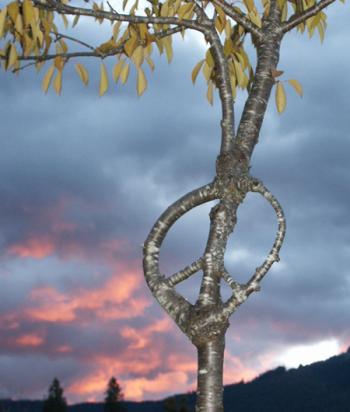 Photos and Trees by Arborsmith Studios
Mediator/Arbitrator 

Barri Kaplan Bonapart began her mediation practice in the mid-1990's, receiving her initial training both through Pepperdine University's Straus Institute for Dispute Resolution and The Center For Mediation In Law.  Ms. Bonapart brings her own unique style of conflict resolution flowing between facilitative and directive styles as appropriate.  She tailors each mediation cognizant that there is no "one size fits all" when it comes to the dynamics of a dispute.
Ms. Bonapart has nearly three decades' experience successfully resolving hundreds of disputes through negotiation, mediation, arbitration, trial, and appeals.  She is particularly adept at handling highly emotionally charged situations.  "What I have learned," she reflects, "is that one should not run from the high-octane emotional triggers at play.  Rather, it is often from within that place of discomfort where we find the key to resolution."  As one attorney who has used her services put it, "Ms. Bonapart has the ability to navigate between difficult personalities while remaining pragmatic in her approach."  Her background in both the defense and prosecution of high-profile matters allows her to provide credible reality checks to both sides of a dispute. 
Her mindset from the beginning of the process is, "Working together, we will get the job done."
ADR BACKGROUND
Professional Mediator Since 1996
Marin County Bar Association Client Relations Committee Arbitrating Fee Disputes
Superior Court Small Claims Appeals Hearing Officer
Superior Court Pro Tem Settlement Conference Panelist
Kaiser Panel of Arbitrators
Superior Court Appointed Discovery Referee and Discovery Facilitator
AREAS OF EXPERTISE
Tree and Neighbor Law: Views, Debris, Hazards, Damage, Injury, Wrongful Death Nuisance, Wrongful Cutting and Injury to Trees, Fire Damage, Nuisance, Trespass
Real Property Disputes: Easements, Boundaries, Encroachments, Quiet Title, Property Damage, Trespass, Nuisance, Common Interest Developments and CC&R's, Construction Defect
Complex Commercial Disputes: Contracts, Insurance Coverage, Employment, Product Liability
EMPLOYMENT BACKGROUND
1997-Present:  Owner, Bonapart & Associates (treelaw.com):  Law and Mediation firm specializing in tree and neighbor law, land use, and complex commercial litigation.  Clientele includes tree care companies, property owners, local businesses, and municipalities. 
1990-1997:  Partner, Fabris Burgess & Ring:  specializing in polybutylene pipe litigation in California, Arizona and Nevada, product liability, higher education law, employment discrimination, and other complex commercial issues—prosecution and defense.
1988-1990:  Attorney, Brobeck Phlaeger & Harrison:  Litigating complex commercial disputes for multi-national corporations involving insurance coverage for polluted sites, product liability actions, and other corporate litigation—prosecution and defense.
1986-1988:  Attorney, Graham & James: Litigating complex business disputes involving, among other things, banking, manufacturing, telecommunications, and licensing issues—prosecution and defense.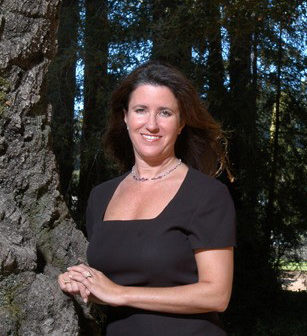 EDUCATION
1985 Boalt Hall School of Law, University of California, Berkeley (Juris Doctor)
1982 University of California, Berkeley (Bachelor of Arts)
SPEAKING ENGAGEMENTS
Ms. Bonapart speaks nationally on the subjects of mediating tree and neighbor disputes and all aspects of tree law.  She is a regular speaker for various industry organizations such as the International Society of Arboriculture, the American Society of Consulting Arborists, the California Arborists Association, the East Bay Land Surveyors Association, and the National Arbor Day Foundation.  She also presents regularly for several bar associations including San Francisco, East Bay, and Marin, and has spoken before many municipalities and governmental agencies.
Ms. Bonapart also teaches both mediation and trial advocacy skills to others through various institutions and providers.  


Click here for a full list of speaking engagements
ARTICLES PERTAINING TO MEDIATION
"Mediating Neighbor Disputes" - San Francisco Chronicle, January 29, 1997
"Preparation v. Perspiration" - The Marin Lawyer, September 2010
Ms. Bonapart has authored numerous other articles pertaining to tree law some of which you can find on our articles page and more articles can be found at www.treelaw.com/articles.html
MEDIA APPEARANCES
Insider Exclusive: "Trees and Neighbors—What You Need To Know" (First aired May 2012 on KRON and nationally)
Guest speaker on various call-in radio programs
Interviewed on various TV news programs and for national print news publications regarding several high profile cases (copies available upon request)